ATG™ UV Disinfection Generators – VX Range – Mini & Midi
Introducing the latest low pressure range of UV for superior disinfection of industrial water in a range of applications. High quality UV systems for operational flexibility and performance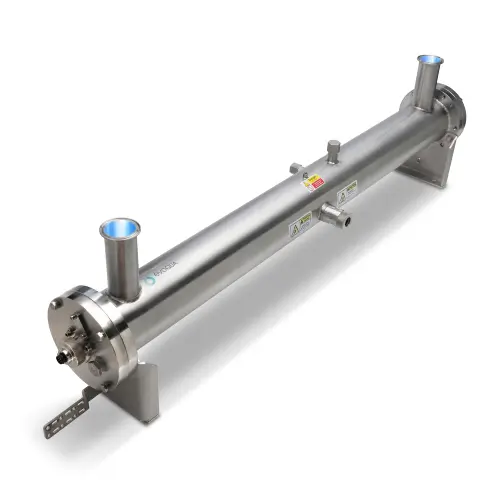 Place your order at ETW-Tekhnologiya, Netherlands.
We will quickly deliver your order to any country.
Evoqua's VX Range is designed to provide efficient and cost-effective disinfection and offers a range of configurable options to support customers with their precise requirements.
High specification utilizing the latest component technologies
Easily configurable to specific customer requirements to allow simple integration
Simple maintenance with built in safety features to reduce downtime
Up to 350 m
3
/hr maximum flow rate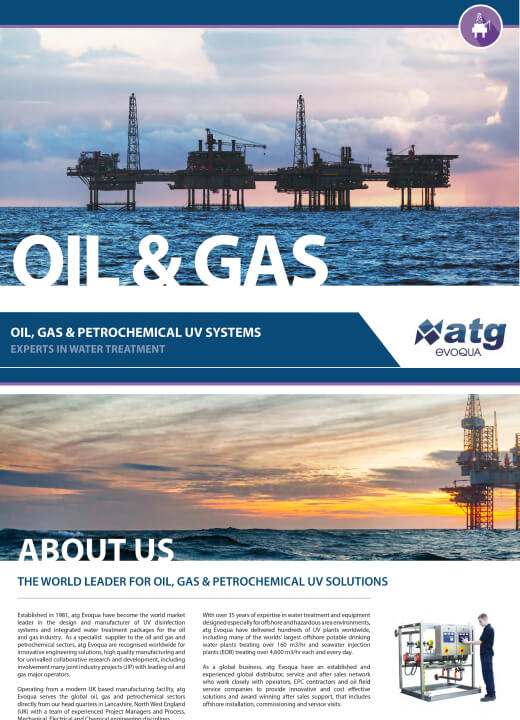 Oil, Gas & Petrochemical UV Systems

Price:  € 10 000,00 *
* Local VAT is not included in the price.
Please contact us to choose the delivery terms that are convenient for you, value may vary from this.
Name: ETW-Tekhnologiya B. V.
Address: Rouboslaan 36, 2252TR Voorschoten, Netherlands

Bank IBAN: NL67INGB0007873468
Bank SWIFT/BIC: INGBNL2A
Company contacts:
Phone: +31 715 69 01 51
Email: [email protected]
ATG™ UV Disinfection Generators – VX Range – Mini & Midi
Using the latest variable power* control systems and the latest Spectra 3 controller, customers will see the benefits of matching power output to application requirements and the ability to remotely access performance data to maximize operational efficiencies.
Designed for industrial applications the VX Mini and Midi provide cost efficient disinfection in a variety of processes.
Increase production and uptime – fast and simple maintenance for enhanced safety and productivity
Low cost of ownership through reduced installation costs and reduced maintenance time
High efficiency systems providing confidence in water quality
Benefits from patent pending** TwistLok lamp configuration, AT-900 UV intensity system and Spectra 3 control system.
Chemical free, green disinfection solution
Flow Rate (m3/hr) 2.5 – 9 for the Mini products
Flow rate (m3/hr) 4 – 350 for the Midi products
High performance, low energy consumption lamps
Spectra 3 control system with BMS or SCADA communication
TwistLok™ lamp design for simple, fast, and reliable maintenance
V Clamp quartz seal for easy and reliable water seal
Configurable options to meet specific specification requirements
Automatic wiping system option
Flexible installation & integration
Operate at 30% less power with variable power 
Standardized spare parts for low inventory and fast parts service
Remote web app for system monitoring
You can trust the 10-year experience of our engineers in striving to provide the best solutions for your business!