Introducing the newest Defender regenerative media filter, the FP-Series, designed to deliver maximum performance for recreation centers, health clubs and other small to medium size commercial aquatics venues committed to providing their guests with exceptional water quality and the lowest operational costs.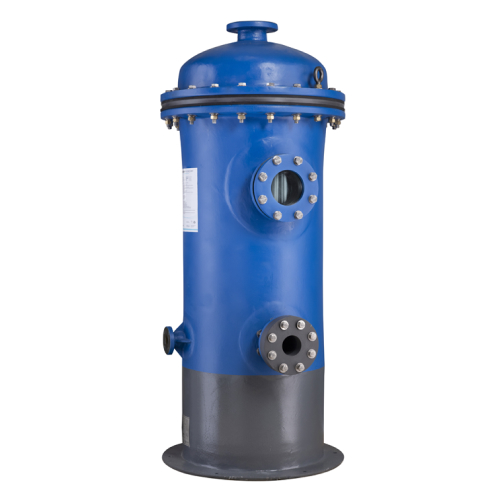 Place your order at AQUAANALYTIC, Dubai.
We will quickly deliver your order to any country.

Owners of facilities such as recreation centers, health clubs and other similar size venues can achieve significant operational savings compared to conventional sand filtration, including:
up to 90% less water wasted in backwashing
up to 50% less energy consumption
up to 30% less chemical usage
In addition, the amount of space required for filtration systems can be reduced by up to 75%.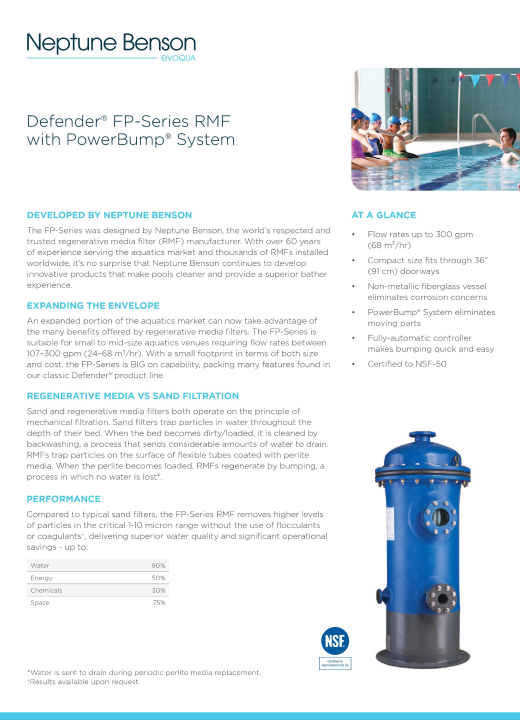 With a small footprint in terms of both size and cost, the FP-Series is BIG on capability, packing many features found in our legendary Defender® RMF product line. With the FP-Series an expanded portion of the commercial aquatics market segment can now take advantage of the same capabilities and quality found in all of our Defender filters!
Sand and regenerative media filters (RMFs) both operate on the principle of mechanical filtration. Sand filters trap particles in water throughout the depth of their sand bed. When the bed becomes dirty/loaded, it is cleaned by backwashing, a process that sends considerable amounts of water to drain. RMFs trap particles on the surface of flexible tubes coated with perlite media. When the perlite becomes loaded, RMFs regenerate by bumping, a process in which no water is lost. RMFs provide 1 micron particulate removal delivering unsurpassed safe and clear water.
The FP-Series RMF is revolutionary in how it operates. Constructed from corrosion-resistant fiberglass (FRP), the filter features our patent pending PowerBump System. As opposed to bumping by pneumatically raising/lowering a tube sheet, the FP-Series bumps hydraulically, using only the flow of water. Doing so delivers a more powerful regeneration, driving up to 25 times more water through the flexible tube elements and creating up to a 40% stronger impulse. It also eliminates moving parts thereby simplifying design, improving reliability, and facilitating maintenance. Additionally, the FP-Series features a 6″ access port with viewing window to further promote ease of maintenance and access.
You can trust the 10-year experience of our engineers in striving to provide the best solutions for your business!