Specifically designed for industrial applications, providing unmatched reliability and performance consistently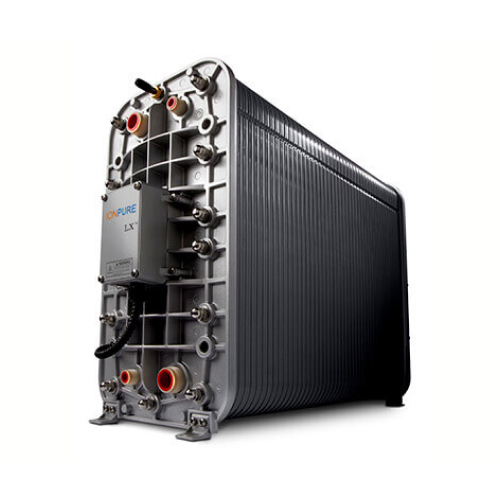 Place your order at AQUAANALYTIC, Dubai.
We will quickly deliver your order to any country.

The Ionpure LX-Z industrial modules generate mixed-bed deionized water through electrodeionization and are specifically designed for industrial applications. Evoqua's Ionpure modules consistently deliver maximum reliability and superior performance for power, HPI/CPI, general electronics, and laboratory applications without regeneration downtime.
When it comes to creating ultrapure water for industrial uses, Evoqua's CEDI modules are the solution. Our LX-Z module features an on-board junction box, CPVC spaces suitable for general industrial uses, and all-fill concentrating compartments, and they don't require acid/caustic, neutralization systems, or DI tank exchanges.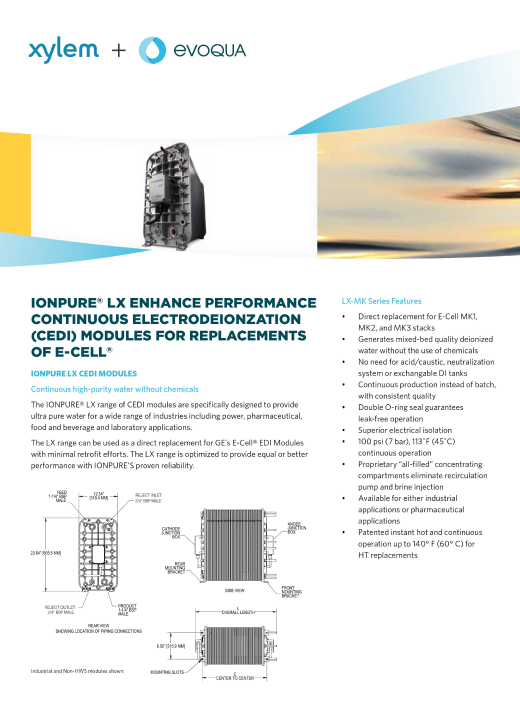 FEATURES:
Double O-ring seal guarantees leak-free operation

No need for acid/caustic, neutralization system or exchangable DI tanks

Proprietary "all-filled" concentrating compartments eliminate recirculation pump and brine injection

Superior electrical isolation
BENEFITS
Significantly lower operating costs, than conventional ion exchange

Generates mixed-bed quality deionized water without the use of chemicals

Continuous production instead of batch, with consistent quality
You can trust the 10-year experience of our engineers in striving to provide the best solutions for your business!