Marine Shipboard Chloropac Systems
Advanced marine growth prevention technology for shipboard applications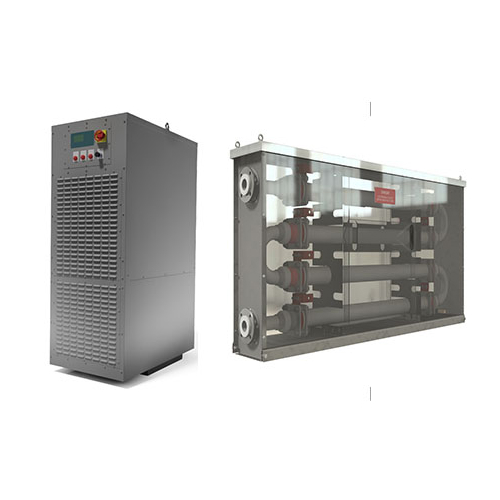 Place your order at AQUAANALYTIC, Dubai.
We will quickly deliver your order to any country.

Larger surface area for increased output per cell – up to 6x more

Self-cleaning technology, which eliminates costly acid washing

Compact design for ease of installation within existing footprint

Over 40 years of experience with 3,000 installations worldwide

Service technicians and spare parts available, 24 hours a day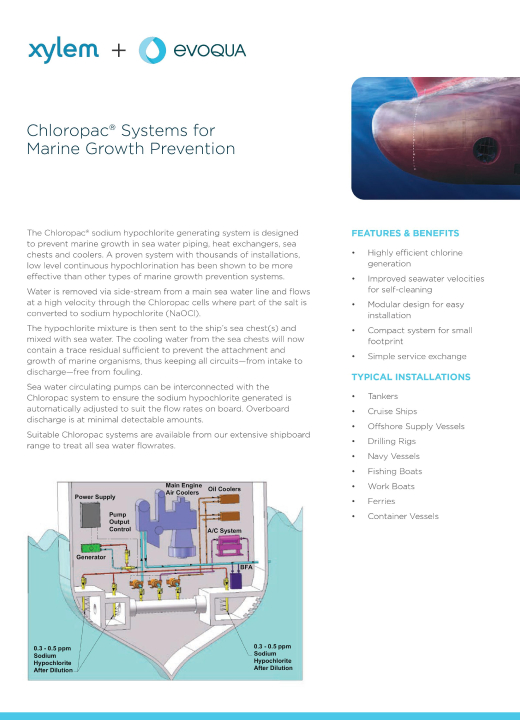 Marine Shipboard Chloropac Systems
Marine Shipboard Chloropac Systems
The Marine Shipboard Chloropac System has been modernized to provide greater flexibility, stability of operation and increased operational uptime for our customers. Our advanced electrolyzer technology, available in a choice of basic cell designs — coupled with our long standing expertise in anode and system development — has freed thousands of customers worldwide from the cost of purchasing and the danger of handling harsh chemicals associated with other technologies.
Chloropac utilises CTE technology to provide the most efficient chlorine generation.  The newest cell provides an increased capacity per cell for production, thus enabling the Chloropac system to be smaller and lighter than previous models – up to 76%.  This allows systems to pass through standard hatchways, corridors and into existing footprints with ease and and save on real estate.  The patented technology is self-cleaning so it does not require costly acid washing – leaving you to run you platform, vessel or plant, and not worry about biofouling issues. 
Electrochlorination services can maintain, retrofit, refurbish or replace your equipment and our strategically located service staff is available 24 hours a day. 
FEATURES

Highly efficient chlorine generation

Improved seawater velocities for self-cleaning

Modular design for easy installation

Compact system for small footprint

Simple service exchange
You can trust the 10-year experience of our engineers in striving to provide the best solutions for your business!