Delivering superior performance for laboratory and low-flow process applications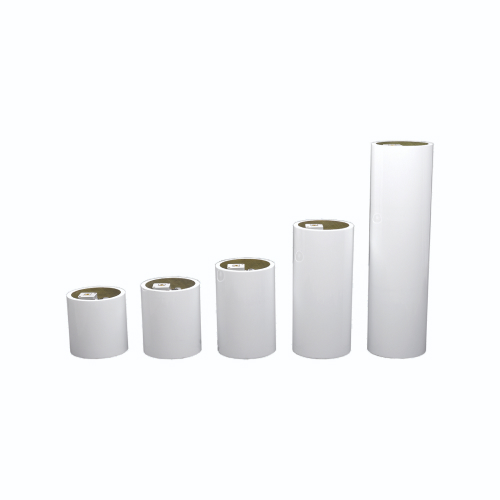 Place your order at AQUAANALYTIC, Dubai.
We will quickly deliver your order to any country.

Evoqua's MX CEDI modules complement light industrial, commercial, and laboratory RO systems that are wall mounted or housed in a cabinet.
​Performance on these modules has been optimized to produce high-purity water for laboratory and smaller scale applications. A wide nominal flow range from 30 to 500 liters per hour (lph) increases the applicability for single module installations. ​
Running from 30 lph (0.13 gpm) to 500 lph (2.2 gpm), the MX modules are known to deliver superior performance for a variety of small-scale applications. In addition, these modules provide up to 95% recovery and up to 99% silica removal.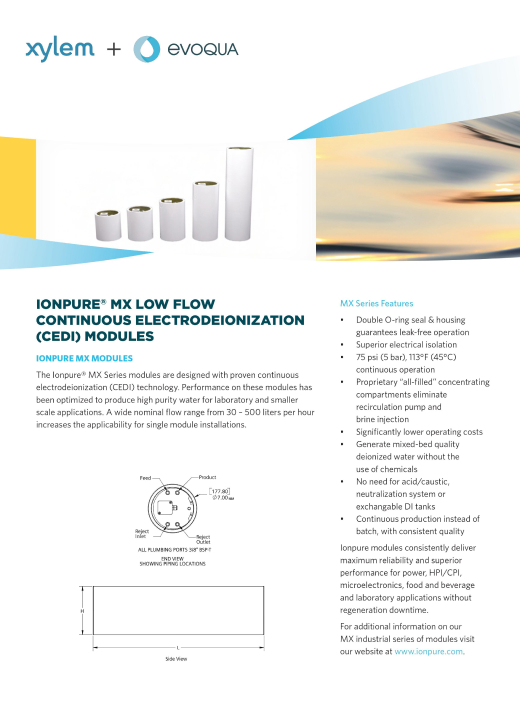 FEATURES:
Double O-ring seal & housing guarantees leak-free operation

Superior electrical isolation

75 psi (5 bar), 113°F (45°C) continuous operation

Proprietary "all-filled" concentrating compartments eliminate recirculation pump and brine injection
BENEFITS
Significantly lower operating costs

Generate mixed-bed quality deionized water without the use of chemicals

No need for acid/caustic, neutralization system or exchangable DI tanks

Continuous production instead of batch, with consistent quality
You can trust the 10-year experience of our engineers in striving to provide the best solutions for your business!