Pacific Ozone PGS Peak Ozone Generators
The PGS Peak series Packaged Ozone Systems provide flexibility integrate into industrial disinfection processes. Ozone production and delivery ranges from 18g/h to 1120g/h and are available with integrated feed gas systems. They provide safe and sustainable solutions to disinfection processes, yielding measurable results that can give customers operational peace of mind.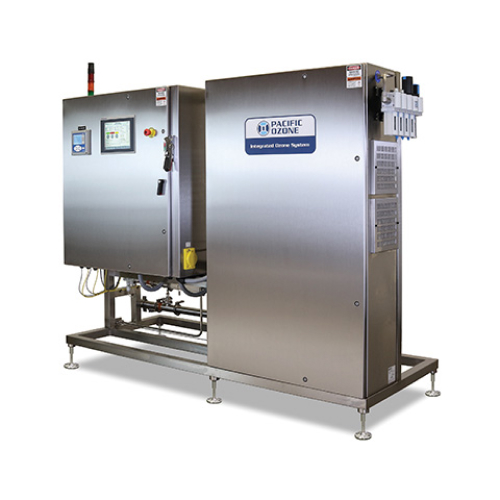 Place your order at AQUAANALYTIC, Dubai.
We will quickly deliver your order to any country.

Low Operating Cost
Compact Footprint
Set it and Forget it Instruments
Ozone Production: grams/hr 18.00-1120.00
Layout & Interface: Multi-Enclosure – Configured skid – HMI
Design: Packaged Generator System
With the Pacific Ozone Packaged Generator Systems all you need is air, water, and electricity to increase the efficiency and safety of your process.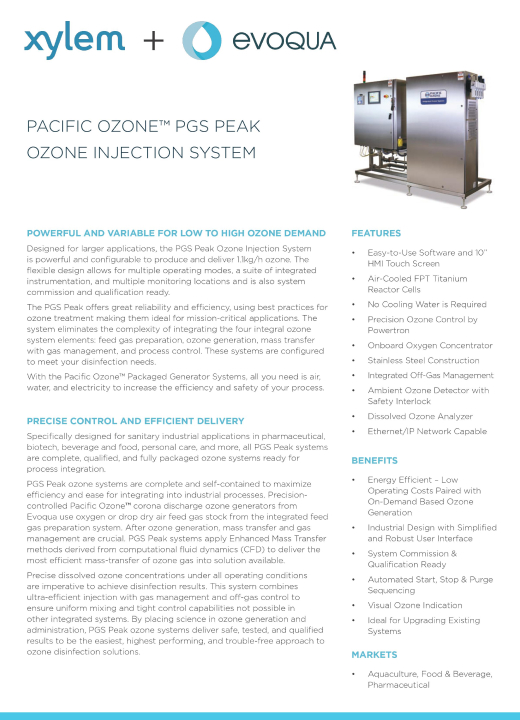 Pacific Ozone™ PGS Peak Ozone Generators
Pacific Ozone PGS Peak Ozone Generators
Designed for larger applications, the PGS Peak Series Ozone Injection System is powerful and configurable to produce and deliver 18-1120g/h ozone. The flexible design allows for multiple operating modes, a suite of integrated instrumentation and multiple monitoring locations and is also system commission and qualification ready. 
The PGS Peak Series offers great reliability and efficiency, using best practices for ozone treatment making them ideal for mission critical applications. The system eliminates the complexity of integrating the four integral ozone system elements: feed gas preparation, ozone generation, mass transfer and gas management, and process control. These systems are configured to meet your disinfection needs. 
FEATURES
Easy-To-Use Software and 10" HMI Touch Screen
Air-Cooled FPT Titanium Reactor Cells
No Cooling Water is Required
Precision Ozone Control by Powertron
Onboard Oxygen Concentrator
Stainless Steel Construction
Integrated Off-Gas Management
Ambient Ozone Detector with Safety Interlock
Dissolved Ozone Analyzer
Ethernet/IP Network Capable
BENEFITS
Energy Efficient – Low Operating Costs Paired with On-Demand Based Ozone Generation
Industrial Design with Simplified and Robust User Interface
System Commission & Qualification Ready
Automated Start, Stop & Purge Sequencing
Visual Ozone Indication
Ideal for Upgrading Existing Systems
APPLICATIONS
Disinfection
Equipment Washing and Sanitization
Ingredient Water
Aquaculture
Purified Water
Sanitization
High Purity Water Treatment
CIP
You can trust the 10-year experience of our engineers in striving to provide the best solutions for your business!