Protegra OF Lab Water Systems Evoqua (III type)
Protegra OF, meeting all pure water demands.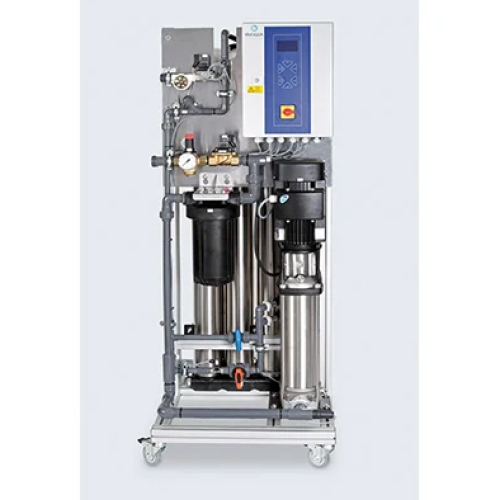 Place your order at AQUAANALYTIC, Dubai.
We will quickly deliver your order to any country.

Easy plug & play installation (Scope of supply includes consumables)

Compact service-friendly design, operable from all sidesDust and splash proof

RS 232 interface

Service/maitenance report

Made in Germany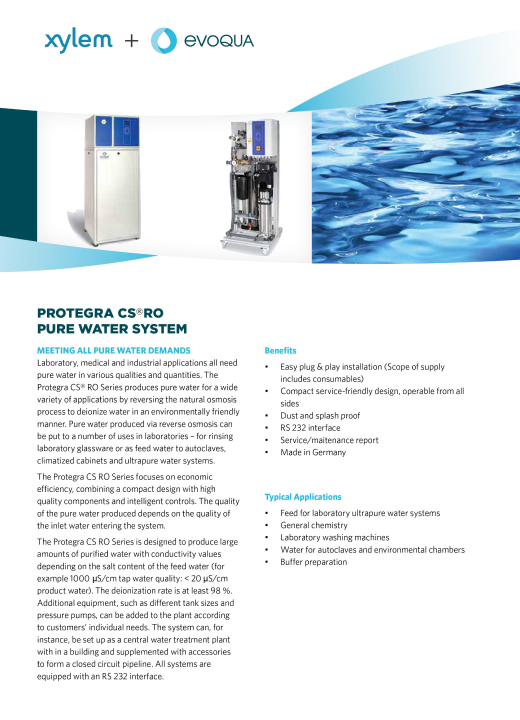 Protegra OF Lab Water Systems Evoqua
Protegra OF Lab Water Systems Evoqua
Laboratory, medical and industrial applications all need pure water in various qualities and quantities. The Protegra OF Series produces pure water for a wide variety of applications by reversing the natural osmosis process to deionize water in an environmentally friendly manner.
FEATURES:
Space saving open frame system

Connection to municipal drinking water supply
AVAILABLE MODELS:
W3T269403 Protegra OF 200

W3T314581 Protegra OF 500

W3T314582 Protegra OF 750

W3T314583 Protegra OF 1000
You can trust the 10-year experience of our engineers in striving to provide the best solutions for your business!