The Wallace and Tiernan Evaporator Series 50-200 is an electrically heated, immersed tank-type heat exchanger. It is necessary wherever the required rate of gas withdrawal cannot be satisfied by direct connection to multiple containers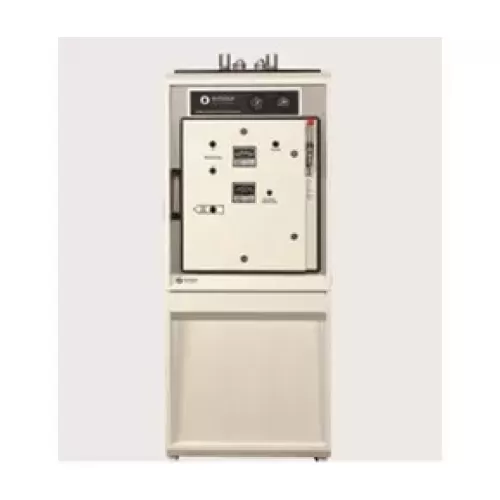 Place your order at AQUAANALYTIC, Dubai.
We will quickly deliver your order to any country.

Pre-piped , pre-wired supply.
Easy to install – shipped completely assembled
Complete auto-operation & monitoring of operating parameters, icluding level , temperature & pressure (equipment mounted control panel)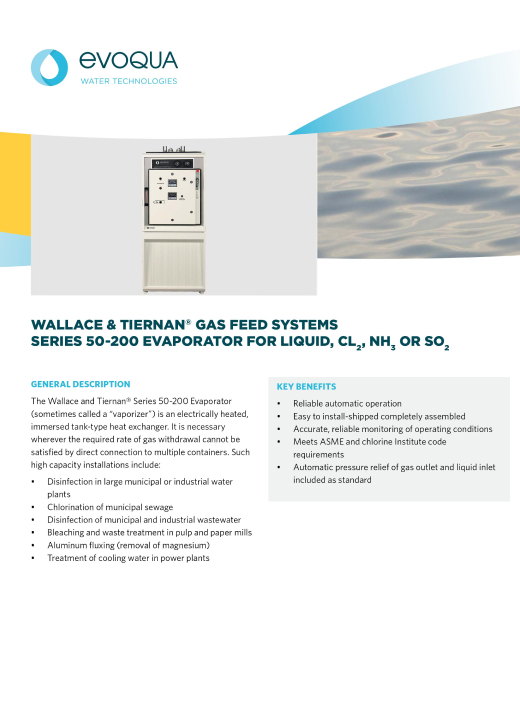 FEATURES

Nema 4 control panel with fused disconnect switch
Automatic pressure relief of gas outlet and liquid inlet included as complete pre-wiring of all electrical components
Conforms to ASME code and Chlorine Institute recommendations
External water heater to the water bath to eliminate possible hot spots
Standard gas and temperature gauges, high and low alarm switches for temperature and low water level
The pressure cylinder and water bath tank are cathodically protected against corrosion
You can trust the 10-year experience of our engineers in striving to provide the best solutions for your business!