CAPAC Impressed Current Cathodic Protection Systems
CAPAC (Cathodic Protection Automatically Controlled) systems provide automatic protection against galvanic corrosion from attacking submerged surfaces across a broad range of sea-going vessels and fixed floating structures.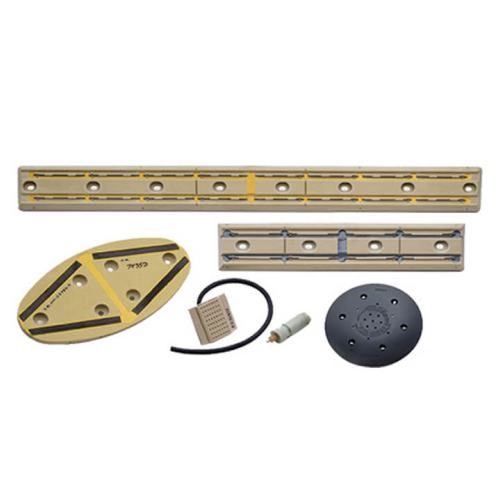 Place your order at AQUAANALYTIC, Dubai.
We will quickly deliver your order to any country.

Optimum documented corrosion protection at minimum overall cost

Designed to provide a 20 plus year service life

Intuitive control panel with state-of-the-art technology for simple operation

Automated equipment control with custom data parameters for reliable performance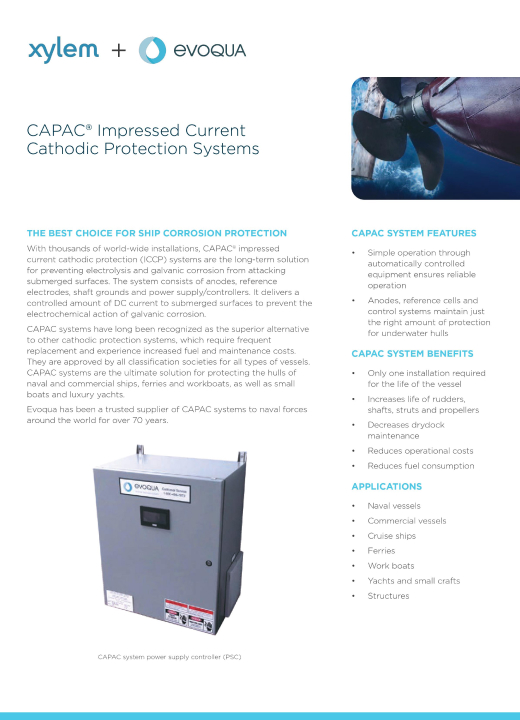 CAPAC Impressed Current Cathodic Protection Systems
CAPAC Impressed Current Cathodic Protection Systems
CAPAC systems are a long-term solution for corrosion problems on ship's hulls. They have long been recognized as the superior alternative to other cathodic protection systems, which require frequent replacement and experience increased fuel and maintenance costs. CAPAC systems have proven to be effective and reliable over long periods of time and are the ultimate solution for protecting the hulls of Naval and commercial ships, ferries and workboats, as well as small boats and luxury yachts.
FEATURES

Thousands of CAPAC systems installed worldwide.

Approved by all classification societies for all types of vessels

Simple operations through controlled equipment ensures automated, reliable, simple operation.

Anodes, reference cells and control systems maintain just the right amount of protection for underwater hulls and fittings

Trusted supplier to naval forces around the world for over 70 years
BENEFITS
Only one installation required for the life of the vessel or structure

Increased drydock interval

Increased life of rudders, shafts, struts and propellers
APPLICATIONS
Naval vessels

Commercial vessels

Cruise ships

Ferries

Work boats

Yachts and small crafts
You can trust the 10-year experience of our engineers in striving to provide the best solutions for your business!