Forty-X Disc Filters Evoqua
High quality, high volume filtration in less space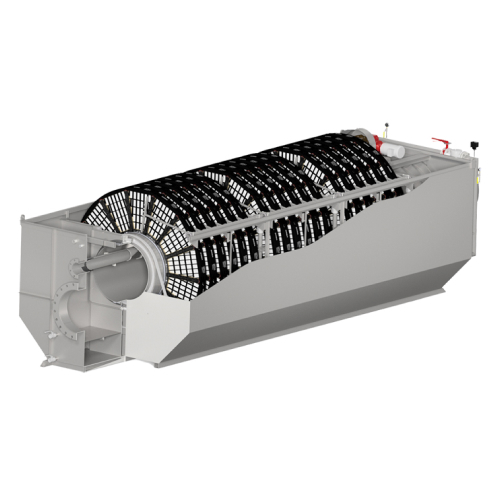 Place your order at AQUAANALYTIC, Dubai.
We will quickly deliver your order to any country.

More cost effective solution than traditional sand filters.

Low backwash generation resulting in higher efficiencies.

Design simplification when compared to competetition, fewer moving parts with no need to oscillate the spray header.

316L stainless steel filtration media much more robust than polyester options 

Pressure assisted panel gasket sealing allows for zero leakage around filter panel.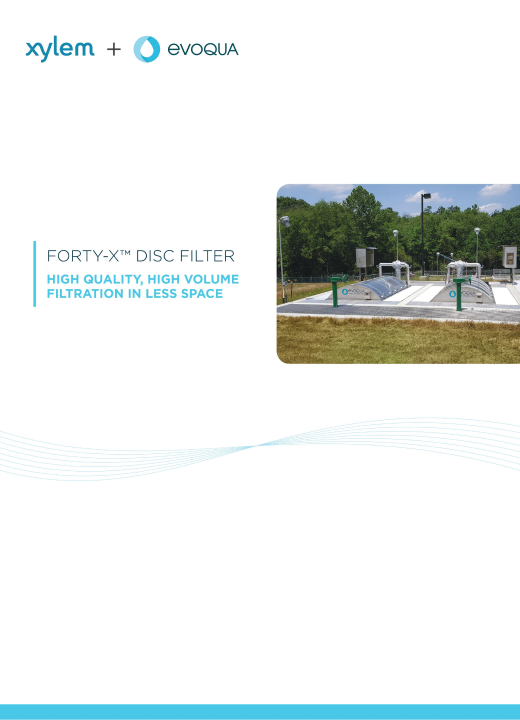 Forty-X Disc Filters Evoqua
Forty-X Disc Filters Evoqua
The Forty-X​ Disc Filter from Evoqua Water Technologies is a barrier filter designed for tertiary filtration. It captures more solids in a smaller footprint with a 3D stainless steel media design.
The panel media is available in multiple micron ratings suitable for a wide range of applications. The filter panel design includes a robust pressure-assisted seal that allows the panel to sustain and operate at a higher head.

The Forty-X Disc Filter inside-out filtration design allows the water to flow into the center drum and then out through the disc filters capturing solids on the inside surface of the media.  This filtration characteristic eliminates the need for a separate system for handling floating material and settling sludge. The captured solids are also backwashed into a reject trough using a one-pass spray cleaning system.  A backwash cycle is automatically initiated by a level probe in the influent channel with filtration continuing during backwash.  Evoqua's automated controls and integral backwash pump, piping, and nozzles provide high-quality effluent with minimal maintainance.   
FEATURES
Less space needed – small footprint

Innovative panel design providing more filtration throughput per disc

Woven optimum tertiary mesh (OTM) filter panel utilizes 316L stainless steel threads with higher porosity

Modular design – flexible and expandable.

Trash tolerant filter panel housing

Reliable retrofit for some existing conventional filters due to matching hydraulic footprint

Stainless steel tank or stainless steel frame designs

Easy to maintain – convenient efficient cleaning
You can trust the 10-year experience of our engineers in striving to provide the best solutions for your business!